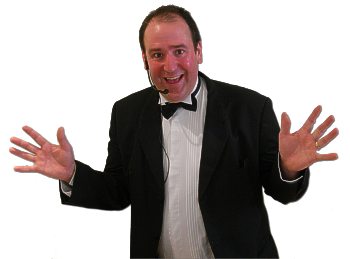 Customer Comments
We really enjoyed your performance
here at the Club last Halloween.
RAF Menwith Hill 2011
Just to say thank you
for making James' 5th Birthday party so fantastic! If you ever need a testimony I will be more than happy to provide one - all the parents have been saying to me that their children said it is the best party they have ever been to and James had a fantastic time - thank you for keeping us all so well entertained!!!!
From
Jo Brooke
Burniston
Just a quick note to, once again, say thank you
for Friday night. We both thoroughly enjoyed it and I think its safe to say that our guests did too.
Best regards
Mike
and
Karen Hodgkinson
PS. thanks for reminding us about the cake cutting!!
(Wedding Reception Grand Hotel Scarborough 2010)
Thank you for an excellent party
today all the children loved it. Will definantly be in touch if we want a disco again.
Maxine Kirk
, Pocklington
Hi David, Just a quicky to say thank you
for the fab disco, everyone sang your praises!! Will defo recommend you!!
Many Thanks
Natalie & Simon Thopson
Beauty By Natalie
Filey